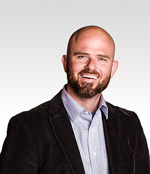 Benjamin James Springer
Ben Springer is an award-winning and Nationally Certified School Psychologist. Ben received his Masters and Doctoral Degrees in Educational Psychology from the University of Utah. Ben studied neuropsychological assessment, counseling, school-wide positive behavior supports, bullying prevention programs, parental involvement, evidence-based practice, autism, and social skills instruction. Ben works as the director of special education in Wasatch County School District located in Heber City, Utah.
For the past fifteen years, Ben has been conducting trainings and in-services for schools, hospitals and clinics on managing difficult student behaviors. Ben has become a popular speaker and presenter for his trainings on Happy Kids Don't Punch You in the Face and his Keynote addresses on Autism ("Autism is a Burrito") and ADHD ("ADHD: The Goods"). Ben has presented at the University of Utah, St. Marks Hospital Rounds, Heber Valley Pediatrics, Summit Pediatrics, Utah Valley University and the Southwest Educational Development Center (SEDC).
In 2017, Ben created Totem PD, a professional development company for educators and mental health practitioners working with school-age children.
Ben is married to his middle school sweetheart (it's a thing) and has four lovely daughters. Ben enjoys a crisp Diet Coke, backpacking, fishing, and collecting comic books.