Share
The Accidental Scholar
First Edition
---
---
October 2014 | 262 pages | SAGE Response
"Jagdish's autobiography tells a fascinating life story in a few hundred pages of what it is to be, in one person, a scholar, change agent, advisor, and entrepreneur, in other words, a Renaissance Man." Philip Kotler
The Accidental Scholar is the autobiography of Professor Jagdish N. Sheth,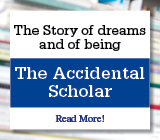 a renowned scholar and one of the foremost authorities in the world on marketing and consumer behaviour. This is the fascinating story of a young man from India who went to America to realise the American Dream and became a world-renowned educator and thought-leader.

Professor Sheth tells us about the many interesting encounters and opportunities that came along the way that shaped his path to success. While Indian (specifically Jain) culture and family defined Professor Sheth, coming to America enabled him to realize his full potential.

Like many who immigrate to the United States and thrive, Professor Sheth knew that becoming a scholar was only one part of his dream come true. The other was to help others realize their dreams as well. Professor Sheth recalls how the steps he took, people he met, and opportunities he was afforded were all pieces of the puzzle. Readers will enjoy seeing how these pieces came together in the end.
Foreword Philip Kotler
Preface
Acknowledgments
The Journey Begins
My Family Business
A Literal Change in Course
Garnering Support for College
Manufacturing or Bust
Finding My Life Partner
Graduate School and Marriage
Discovering My Passion
John Howard Takes Me under His Wing
Madhu Comes to America
An Invitation to the Indian Embassy
Doctoral Exams amid Pitt's Financial Collapse
Testing the Howard–Sheth Theory
Columbia and MIT
Mining the Library for Research Gold
Contributing Howard–Sheth Theory Scholars
Columbia's Scholarly Dream Team
Obtaining My Green Card
Defending My Dissertation at Pitt
MIT and My First Tenure-track Position
Publishing, Lifelong Friendships, and My First Car
Networking Leads to Opportunities
From Columbia to India and Back
Returning to the Buyer Behavior Project
Finalizing the Howard–Sheth Theory
Key Columbia Colleagues
Noteworthy Students
Returning to India
Teaching in Kolkata
Major Research Projects
Returning to Columbia
A New Beginning
Farewell to Important Colleagues and Friends
Lure of Illinois
Illinois: My Academic Life
The Accidental Administrator
Recruiting for Our "Field of Dreams"
The Unconventional Approach Pays Off
A New Challenge: Creating an Executive MBA Program
Corporate Collaborations Proved Key
New Opportunities via APA and ACR
Looking to the Future
Illinois: Travels at Home and Abroad
Measuring the Howard–Sheth Theory Takes Priority
Corporate Consulting Study Yields Real Results
Diversion to Copenhagen
Illinois: Professional Work and Departure
The Institute for Advanced Technology Comes Calling
The Start of My Publishing Career
Leaving Illinois
A Mid-life Crisis
From Cornfields to Palm Trees
Requesting a Leave of Absence
Committee Work Expansion
USC CTM and Atlanta
The Telecom Center Venture
Los Angeles Loses Its Appeal
Why Move?
New Challenges and a New Center
Talent Recruitment for Emory
Establishing the Center for Relationship Marketing
Creating the Marketing Consulting Strategy Program
Emory: Administration and Academics
Committees Introduced Important Changes
Leadership Changes Lead to New Emphasis
Creating Emory's Doctoral Program
My Professional Life
Establishing IN-CORE
More Publishing for the Professional Market
Geoeconomics
Business Book Review Breakthrough
My Role as Corporate Board Member
Remaining Active
Saying Thanks by Giving Back
The Sheth Foundation
Supporting Eminent Scholars
Madhu Is My Backbone
Madhu's Resolve
Epilogue
Appendix—Publications
Index
The Accidental Scholar offers a vision of a life well-led and what can happen when you combine passion with hard work, principles, and adaptability. This is a profound work!
Author of the New York Times and Global Bestseller What Got You Here Won't Get You There
---
"The Accidental Scholar is a fascinating history of ideas tracing the academic and professional journey of a world marketing and management legend, Dr Jagdish Seth. It is an inspiring book for marketing students and a must-read by any academic wishing to make a difference as a successful scholar and university leader."
Senior Corporate Advisor and Former Permanent Secretary, Singapore Public Service
---
"Professor Jagdish Sheth is a brilliant and talented scholar in consumer behavior, strategy, and marketing theory. The most amazing part of the story is Jag's insightful account of how he became what he is, a huge influence in marketing and business, by accident."
Founding Provost of Singapore Management University and Founding President of Singapore Institute of Technology
---
"Some autobiographies fit in the category of pure storytelling and others in the genre of wisdom literature. Always between the lines of the Jag Sheth's storytelling about his personal and professional life is his confidence that seeking what is good and needed will, not surprisingly in his view, also make for lasting contribution and genuine success. This is wisdom literature."
President, Emory University, USA
---
"What a great journey! I know it will inspire others. I have enjoyed our friendship of three decades."
---
"Jag Sheth is a world-renowned scholar and thought leader. All of us have benefited from his wisdom and advice. The Accidental Scholar is a very inspiring journey of the making of a scholar. It is full of wisdom."
Business Advisor, Author, and Speaker
---
"Jag Sheth is one of the great minds in marketing. His life journey serves as an inspiration for others to achieve their full potential. I am honored to call him a friend and know you will enjoy the great insights he provides in business and in life in this wonderful book."
President and CEO, AT&T Mobility
---
"Dr Jagdish Sheth is a well-known management scholar and educator. Besides the USA, he has worked across several countries and is widely respected for his extremely sharp analytical mind. He has been particularly active in India and this book will be received with wide acclaim by practitioners across the country."
Member, Rajya Sabha, Government of India
---
"Many readers will find inspiration in this well-told tale of immigration, education, and academic entrepreneurship by the marketing legend Jag Sheth."
Nobel Laureate in Economics, 2012
---
"This book takes the reader on a fascinating journey that epitomizes the many dimensions of Dr Sheth. Written with great authenticity, it is the story of a scholar and his contribution to the evolution of consumer behavior, strategic marketing, competitive strategy, and relationship marketing as academic disciplines, together with the sub-text and context that shaped this evolution. What is particularly inspiring is the passion and hard work that have distinguished Dr Sheth as an academic, consultant, coach, and philanthropist. His energy and agility in spotting emerging patterns provides a refreshing perspective right through, as do interspersed nuggets like "markets don't plateau, managers do."
Business Leader—Cadbury Schweppes, The Coca-Cola Company, and Britannia India Ltd